Everyone has a different body and different abilities. Whatever your stage of life or practice, you can access the benefits that yoga has to offer.
My classes are gentle but still challenging.  We cover postures (asana), breathing (pranayama), relaxation and restorative yoga.  Don't worry if you can't do all the poses on day 1 – you have a lifetime to practice and improve.  The first step – coming to class – brings you closer to a healthier, more balanced life.
Contact me to check which class is suitable.
WEEKLY CLASSES – ONLINE & IN PERSON
Online classes, classes in-person in Ealing. Super convenient, great value and offering a ton of choice.
There are 3 options: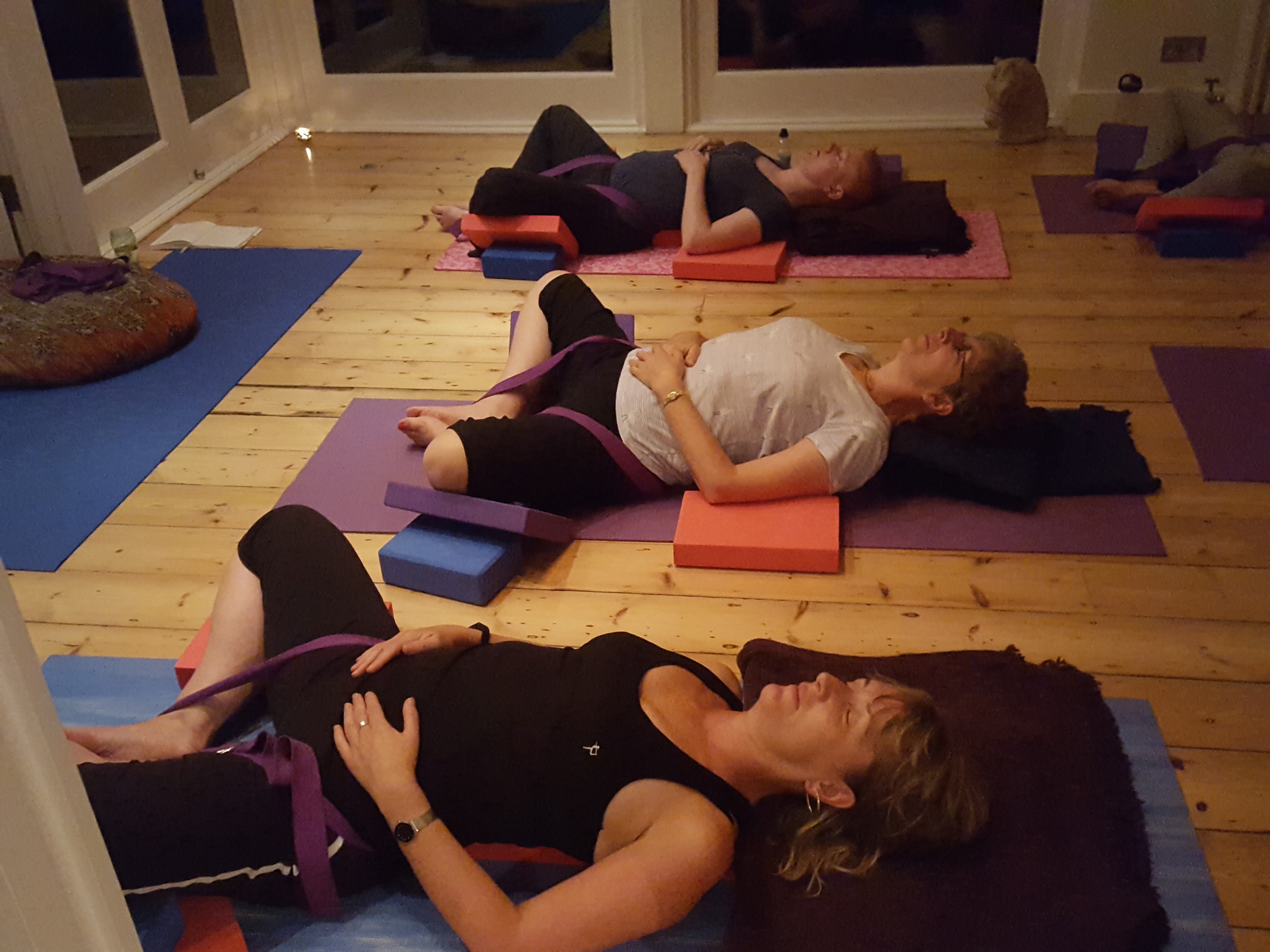 Group Classes with Anji
Monday 9am – 10.05am Yoga Open with a Women's Health flavour – start the week with a practice to get you moving, stretched and strong
Tuesday 7.30-8.45pm Yoga for BackCare with relaxation
£10 for one class per week, £15 for both
Contact me for a registration form  and then you can  BOOK HERE
Friday 9.30-10.45am Yoga 1-2 (Ealing or Online)
Friday 11.45am – 1pm  Well Woman Yoga (Ealing or Online)
Saturday 9-10am – Yoga for BackCare (Online Only)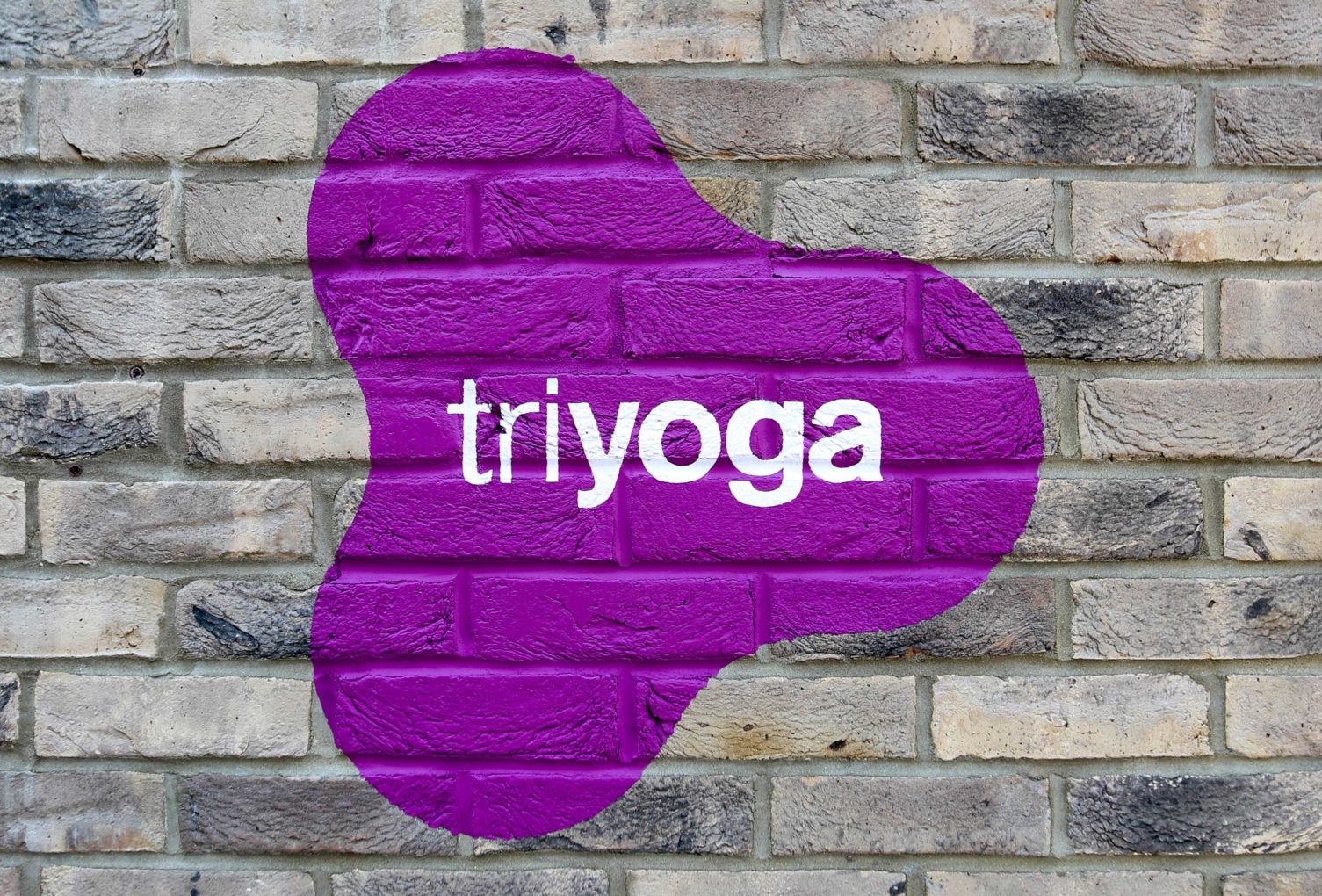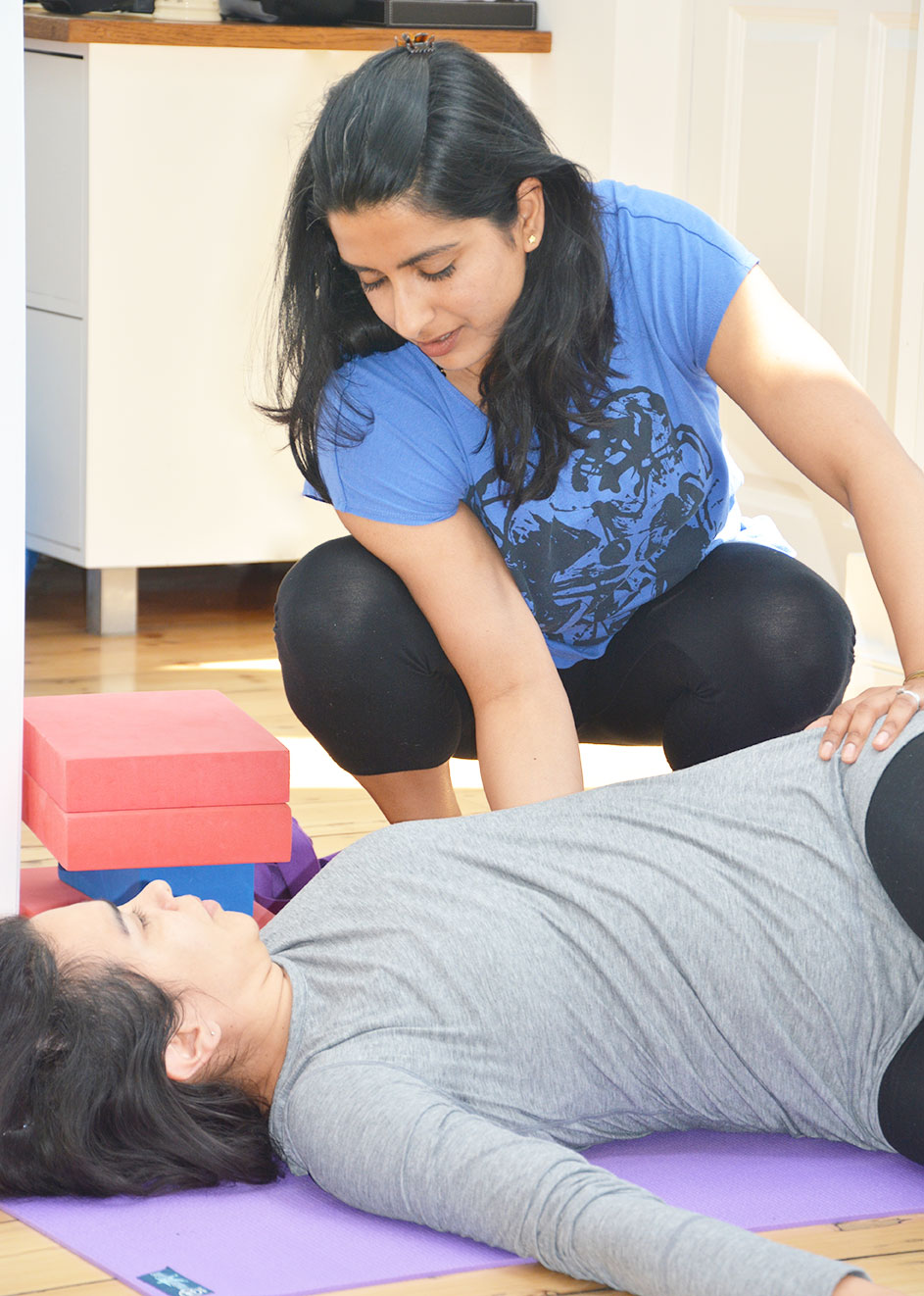 Private 1:1 Yoga – for fun or for specific health benefits
Questions about Yoga? Curious to know how a yoga prescription can improve your health? Specific concerns or questions? I work with a range of patients who are not 'yoga people' but have found transformative benefits from using yoga as a therapy.
1:1 yoga is the way forward.