You can practice Yoga with me in a variety of settings:
3 weekly drop-in classes, small group courses, private sessions in my clinic and regular workshops in Ealing. 
Everyone has a different body and we can all do different things in a yoga class. Whatever your stage of life or practice, you can access the benefits that yoga has to offer. 
My classes are gentle but still challenging.  We cover postures (asana),  breathing (pranayama), relaxation and also restorative yoga.  Don't worry if you can't do all the poses on day 1 – you have a lifetime to practice and improve.  The first step – coming to class – brings you closer to a healthier, more balanced life. Contact me to check which class is suitable.
Tuesday:  Yoga for BackCare* 7.30-8.45pm
Friday:  Yoga Level 1 9.30-10.45am
Friday: Yoga Gently* 11am – 12.15pm
*These two classes may be suitable for you if you are working with pain or a medical condition.  Please contact me to discuss in advance, or arrive 10 minutes before class so we can chat.  Check the Triyoga website for more details.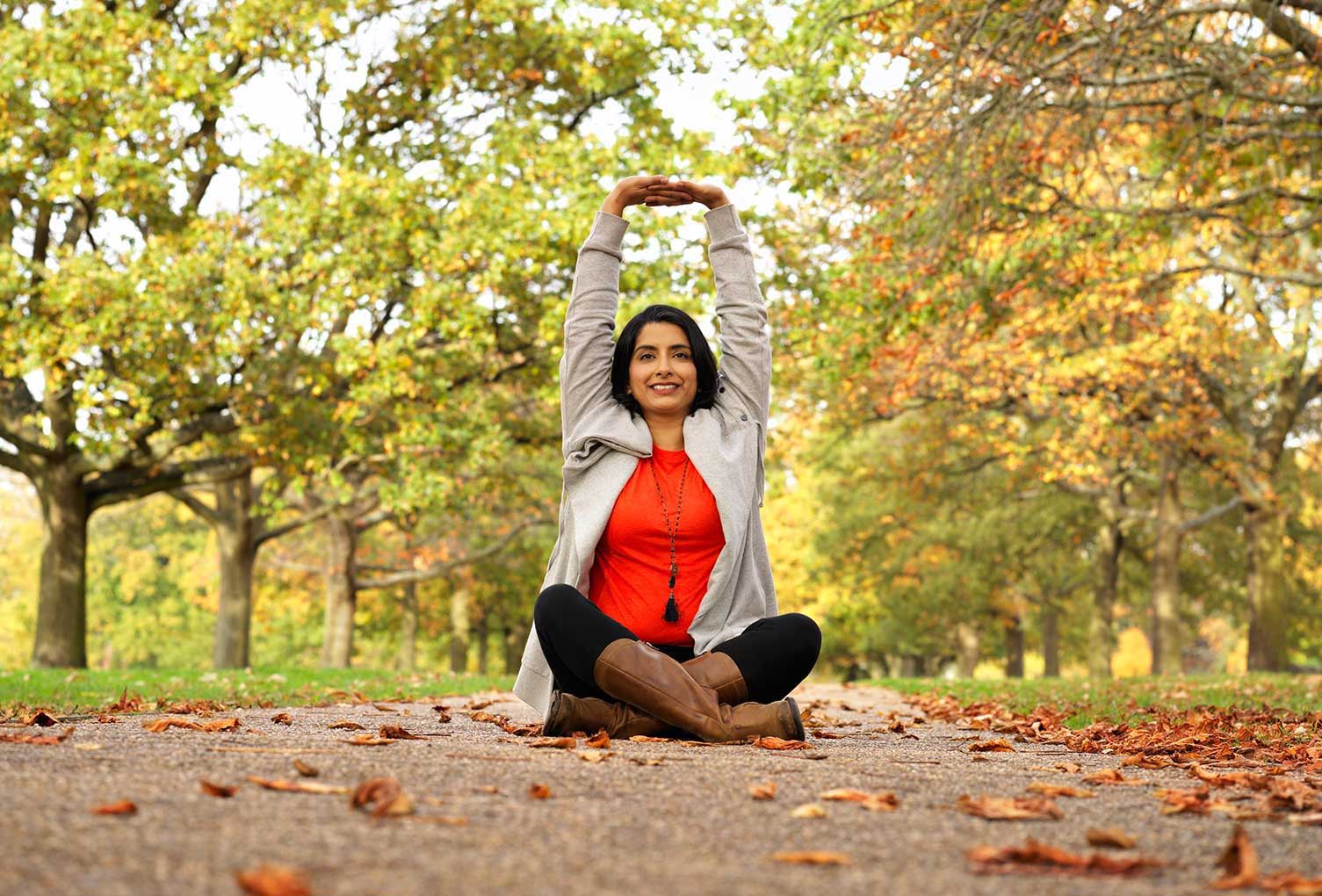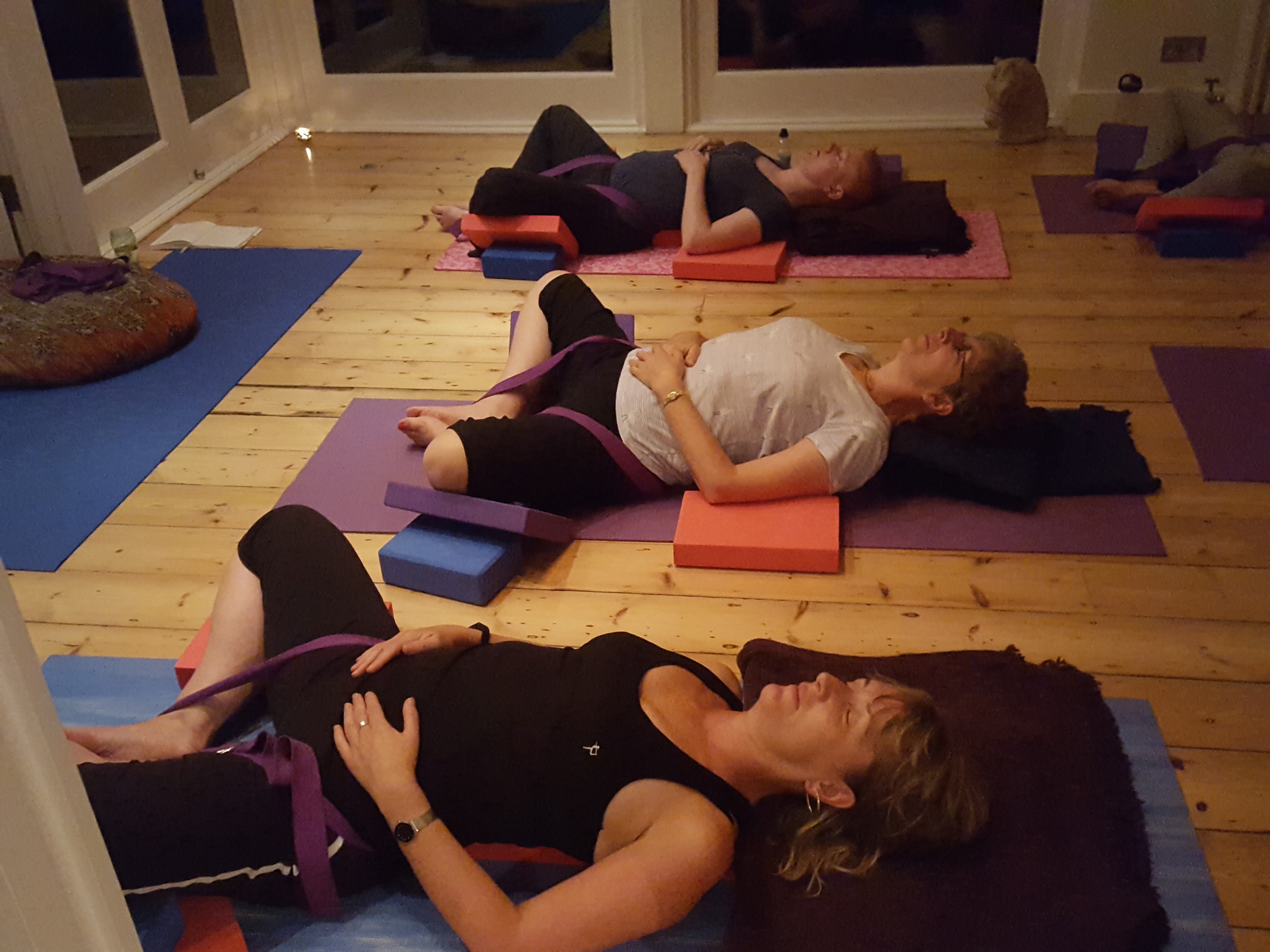 Small Group Classes
Small groups (up to 4 students) with a focus on better movement, healthy breathing and mindful relaxation.  Feel safe in your body if you have been living with pain.  Learn to relax the breath and mind to improve sleep and overall well-being.  With a small group, you will receive focused teaching with adaptations for your own body.  One group a week is focused on Low Back Pain. £65 per hour per group – contact me for more details of current times.  Also a great way to practice with friends – make your own group with friends at a time that suits you.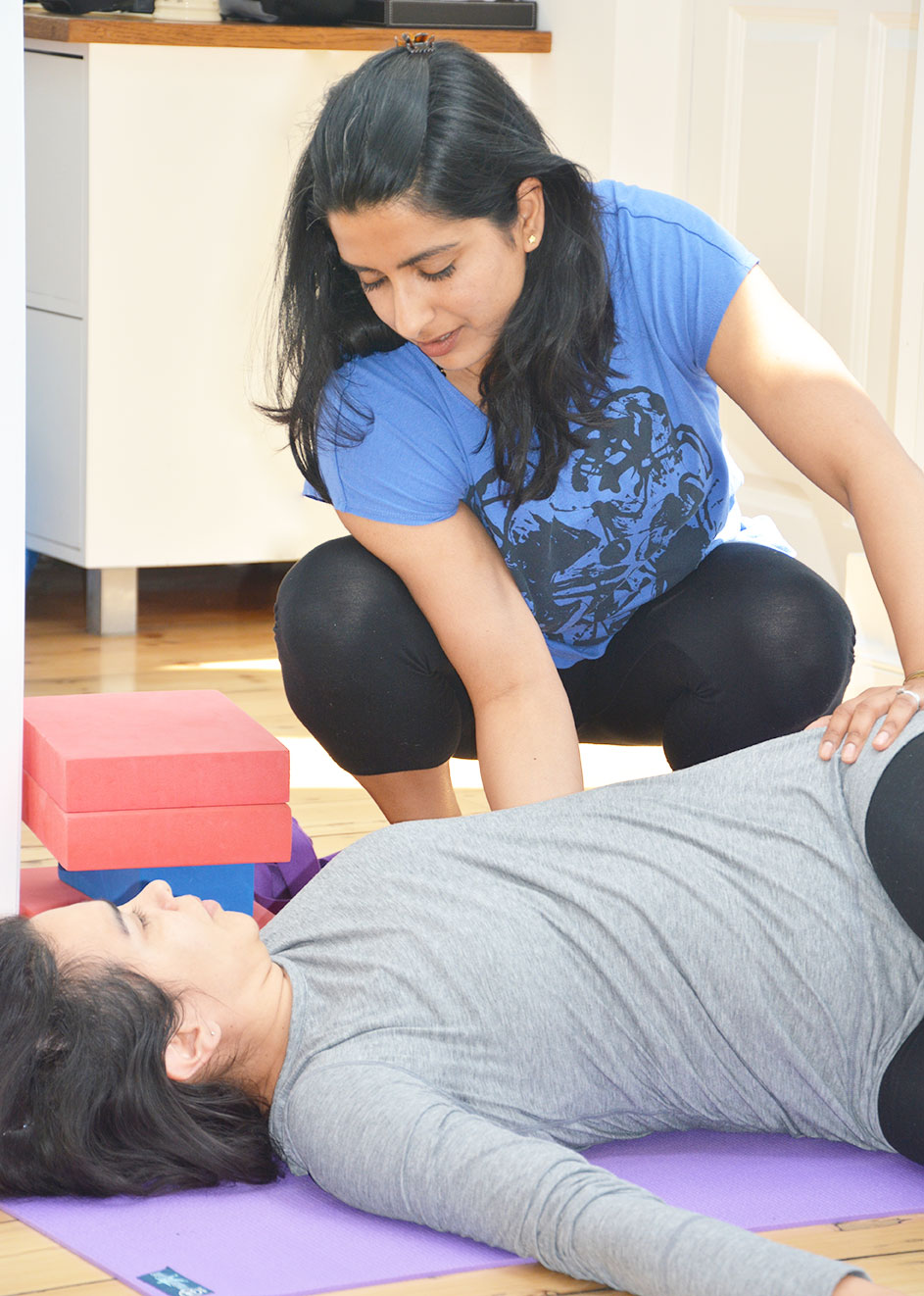 At The Basement Studio
1:1 Yoga lessons are a great way to start a practice, develop an existing practice, or focus on a particular area.  You can practice with me, or bring a partner and have a 1:2 lesson.  Some of my students attend monthly as a 'top-up' to their own home practice and class attendance.  Contact me to discuss your needs.  
Saturday 21st April 2.00 – 4.30pm, £30  Triyoga Ealing

A 2.5-hour workshop that will explore how Stress affects us and how simple yoga techniques can help us manage this better.  We will cover the stress-busting benefits of breathing, asana (postures), basic pranayama (breathing) and simple techniques to notice, manage and dismantle stress in your daily life.
See Blog or Facebook for details of workshops at my clinic or at Triyoga.  Triyoga workshops are bookable directly.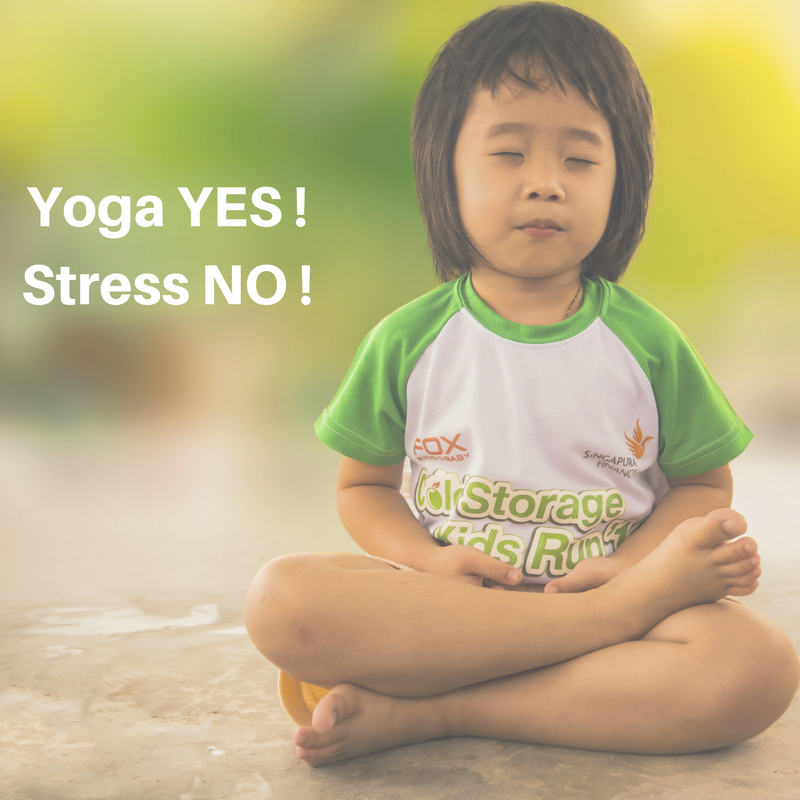 My next Beginners Course will be in January 2019.  See you then.
Sundays 2.30-3.45pm.  Book via Triyoga.