CONTACT
If you have anything you would like to discuss please get in touch or complete our enquiry form and we will get back to you.
Online Booking
Click on the buttons below to book an appointment online.
The Basement Studio
Address: 73 St Mary's Road (Under Munsons Cafe), Ealing, London W5 5RG
View on Google maps
Parking is available at South Ealing Road Car Park operated by Ealing Council, or in metered bays on Ranelagh Road.
Please note that this Studio is in a Basement and located downstairs, therefore not suitable if you have access issues.
APPOINTMENTS: 
Osteopathic treatment – up to 60 mins
Yoga 1:1 (Therapeutic) – 70 mins
Yoga 1:1 or small group (Practice) – 1 hour
Sports Massage 45 mins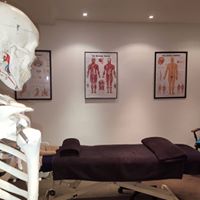 Chronic Pain Programme – a solution for chronic pain, helping you Move More, Feel Stronger and Worry Less.  For selected Clients with pain of longer than 6 months who are ready to change their lives and get back to doing what matters.  This tailored programme incorporates Yoga Therapy, Osteopathic Treatment, Relaxation Techniques, Acceptance Therapy and Pain Education to improve your quality of life and get you back to being you.  Please contact me for an initial consultation to discuss if this Programme is suitable for you.
Curious to find out more ?  CONTACT ME using the form below and let's chat to see if I can help.
Triyoga Ealing
Address: Unit 30, Dickens Yard, Longfield Avenue, Ealing W5 2TD
View on Google Maps
Phone: 020 3362 0688
Website and booking: Triyoga Ealing
Anji teaches at London's biggest Yoga Centre, Triyoga – Online and In Person.
Click here for more information on Yoga Classes